Industrial & Agricultural Construction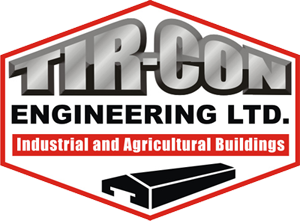 Industrial & Agricultural Construction
Poultry house Retro Fit and Refurbishment - Poultry Housing
Tir-Con Engineering LTD have vast experience in refurbishing and upgrading all types of timber and steel framed poultry houses. We provide our clients with the most effective solutions to modernise and upgrade internal and external structures as they conform with industry regulations and standards.
We can Retrofit existing houses by replacing internal and external sheeting, side panels, gables, doors and in some instances complete rebuilds due to insurance claims.
Tir-Con Engineering LTD will help you review your building needs and help in achieving better performance within the house.
We offer additions to your existing site such as offices, tanks, biomass storage solutions and more. We specialise in being able to incorporate this into your project while working diligently and efficiently to avoid disruption and enhancing your poultry flock.
The Benefits of retrofitting are;
Increased Bio-security

Increased heat retention
Minimised Maintenance
Day light systems can be included to achieve high welfare status
Work can be carried out between crops
Reduction in running costs of older buildings.
---
Copyright 2021 Tir-Con Engineering Ltd